The corporate website had unintuitive navigation, it was hard to find information on services and understand which one would suit the customer better. In addition, the site had an outdated design and was not adapted for mobile devices. A major redesign was required.
Project goal
---
Redesign the company's website. Make it user-friendly and informative.
Autolocator provides security and vehicle monitoring services to both private clients and various companies. It was important to make it easy for customers to choose, order and pay for the services they need. And in case of an emergency, to understand how to quickly get technical support.
Customer
Autolocator is a developer and supplier of complex solutions for satellite transport monitoring based on GLONASS/GPS and a leading service operator in Russia, providing its customers with telematic services for transport security.
Analytics
---
Before starting the website redesign we made portraits of our users, defined their needs. We analysed how easy it is for them to understand what services the Autolocator provides and what are their advantages as compared with the competitors. As a result we drew a functional map of users' needs and understood what questions should be primarily answered by the new website.
The survey results helped the marketing department simplify the product line by making it more understandable and attractive.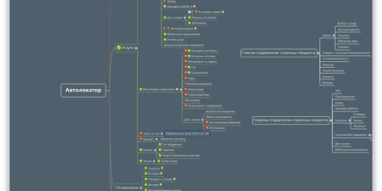 Redesign
---
We developed a new site structure by greatly simplifying the navigation. We removed unnecessary information that prevented users from focusing and understanding the core values of the services provided. We developed an interactive prototype with real text content and tested it. After that, a new corporate identity and design were developed.
According to the agreed detailed layouts we developed an adaptive website of the company, performed functional testing and implementation. Over the next year we carried out support and necessary modifications.
Private office development
---
A separate stage was developing personal account. From the point of view of users the main thing was to simplify the payment procedure. To minimize the number of steps, to enable auto-payments, to make the payment schedule transparent. It was also necessary to ensure integration with payment services.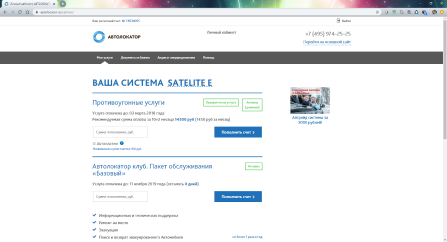 As a result we developed Autolocator a modern website with relatable positioning. It made it easy for B2B and B2C users to choose the necessary vehicle security and monitoring services.